94.7 The Mix - Promotions
Don't Miss Out On These Promotions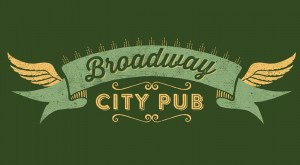 Mix & Mingle with 94.7 The Mix!
Join us each and every Thursday from 5 til 7 at Broadway City Pub in Paducah! Mark Ryan will broadcast LIVE and there will many specials throughout the broadcast!  Come enjoy 1/2 price nachos, 1/2 price boneless buffalo wings, 2 for one domestics and discounts on their famous dips! Thursday July 17th it's ALL ABOUT THE BACON! Listen for details on 94.7 The Mix!
---
Win Holiday World & Splashin' Safari tickets all summer long on 94.7 The Mix! This year set sail for fun on the Mayflower! It's a classic family ride that will swing up to 60 riders 54 feet over a pool of water! Enjoy the benefits of Holiday World & Splashin' Safari that include: FREE parking, FREE soft drinks, FREE sunscreen, FREE Wi-Fi and so much more! Listen to 94.7 The Mix all summer to win FREE tickets!
---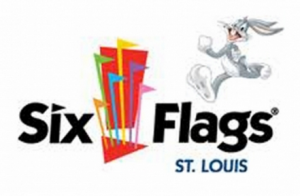 Get your Six Flags – St. Louis tickets from 94.7 The Mix! We'll be giving them away all summer long.  While you're at Six Flags check out the ALL NEW Tsunami Soaker! It's a spinning tea cup ride mixed with a water gun fight. Guests board a tea cup with their family and friends, armed with a water blaster to shoot other riders or onlookers with a stream of water. Here's a quick link to read all about it! CLICK HERE
---
---
94.7 The Mix - In The Community
Here Are The Events We Are Talking About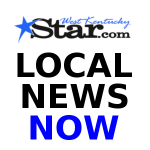 94.7 The Mix gives you Information Updates every half hour during The Morning Mix but if you want to get info right now, go to our official news website WEST KENTUCKY STAR Get the latest news, Weather and Community Events while you're at home or in the office. Plus, get our NEW APP below!
 Community events can be found HERE. 
Get news and events on the go! Download our new West Kentucky Star news app on your smart phone or tablet: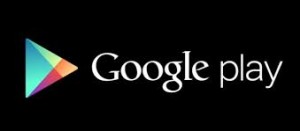 ---
More McCracken County Events CLICK HERE  
---

Project Hope Trivia Night at Robert Cherry Civic Center
Join in on the fun, food and festivities while testing your trivia skills at Project Hope Music Trivia Night scheduled for Friday, July 25, at the Robert Cherry Civic Center, in Paducah, KY.
Doors open at 6:00 pm with trivia play to begin by 7 pm.
Entry for teams of six is $90 ($15 per person).
Outside food and alcoholic beverages are permitted. Food, baked goods and drinks will be available at concessions.
Please email if you'd like a copy of the entry form at info@projecthopeanimalshelter.com .
All proceeds from the event will go to support our fur-babies at Project Hope.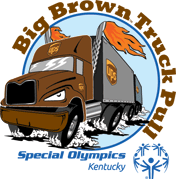 Big Brown Truck Pull for Special Olympics of Kentucky
94.7 The Mix is proud to be a part of the 2014 Big Brown Truck Pull! This great event  is set for Saturday, Aug. 2 at the riverfront in downtown Paducah. The Big Brown Truck Pull  gets underway with on-site registration from 3-6 pm, followed by Opening Ceremonies at 6.
Once the action starts, teams of 15 from companies and organizations from throughout the area will take turns seeing who can pull a loaded UPS 18-wheeler 12 feet in the fastest time. Teams get two pulls each to post their best time and teams that raise more than $1,500 get an addition bonus pull to try to improve their time.
Get your team together today! CLICK HERE for more details!
---

The Murray and Calloway County Parks & Recreation Department is once again offering Red Cross authorized swimming lessons this summer.
Remaining session dates are July 7-11 and registration for the final five-day session is now open.  Registration is $55 for each swimmer and sessions are filled on a first-come basis.
The Red Cross authorized Learn To Swim program has a long affiliation with the Parks Department as thousands of babies, youth and adults from throughout the region have learned to swim in Murray's Central Park pool since it opened in the mid-70s.  In addition to the Red Cross certification card, class participants will also receive a commemorative t-shirt upon program completion and certification.
---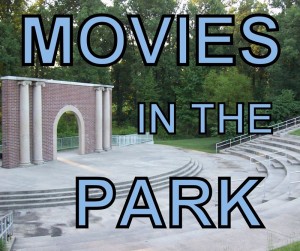 The Paducah Parks Services Department presents Movies in the Park events this summer at the amphitheater in Noble Park with the final one scheduled for Thursday, July 24. The movie will start at dusk around 8:30 pm.
July 24th – "Despicable Me 2"
Movies in the Park is a free program offered by the Paducah Parks Services Department in which attendees watch a movie on an inflatable screen at the Noble Park Amphitheater.  Concessions will be available for purchase at the Noble Park Pool concession area which is located on the side of the pool house.  The pool concession area will be open 7:30-9:30 pm for movie attendees and general park guests.  For comfort, attendees may want to bring lawn chairs, blankets, and insect repellant.  CLICK HERE for more details!
---
TOTALLY 80s LUNCH
Get your daily dose of the 80s every weekday afternoon from 12-1
Phone In Your Requests 877-947-7736
What's Happening?
A new format.
A new logo.
The music you know and love.
The new 94.7 The Mix.
We play the good stuff:
Prince
Adele
John Mellencamp
Pink
Journey
Michael Jackson
Maroon 5
Bon Jovi
Kelly Clarkson
Train