94.7 The Mix - Events Don't Miss Out On These Events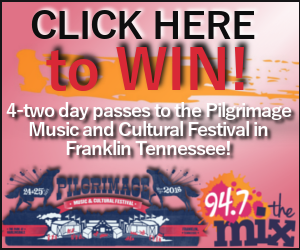 ---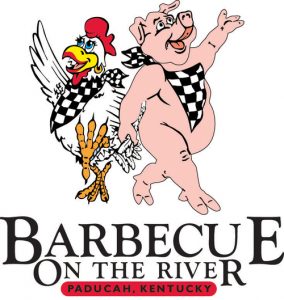 BBQ on the River, A Community Charitable Event! Can you think of a better way to spend an early fall weekend than enjoying great BBQ, lively entertainment, exquisite crafts, a charming downtown and a great time with 40,000 of your closest friends?
BBQ on the River, Thursday through Saturday, September 22-24 downtown Paducah!
Come join us in Paducah, KY for three great days of barbecue as 35 plus BBQ teams from Western Kentucky and beyond cook up over 80,000 pounds of pork and chicken in hopes of taking home the coveted Grand Champions trophy. Along with delicious mouthwatering food and fabulous fun you will be helping out many local charitable organizations… READ MORE
---
---
94.7 The Mix - In The Community
Here Are The Events We Are Talking About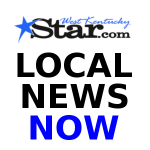 94.7 The Mix gives you Information Updates every half hour during The Morning Mix but if you want to get info right now, go to our official news website WEST KENTUCKY STAR Get the latest news, Weather and Community Events while you're at home or in the office. Plus, get our NEW APP below!
 Community events can be found HERE. 
Get news and events on the go! Download our new West Kentucky Star news app on your smart phone or tablet: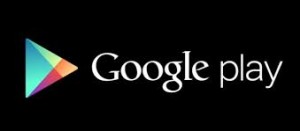 ---
McCracken County Events CLICK HERE  
---
---
---
TOTALLY 80s LUNCH
Get your daily dose of the 80s every weekday afternoon from 12-1
Phone In Your Requests 877-947-7736
What's Happening?
Totally 80s Lunch Weekdays Noon Til 1
Rick Dees Weekly Top 40 80s Edition Every Weekend
94 Minutes Of Variety Twice A Day
Scott Shannon with America's Greatest Hits 6:00 PM Sunday
We play the good stuff:
Prince
Taylor Swift
John Mellencamp
Pink
Journey
Sam Smith
Michael Jackson
Maroon 5
Bon Jovi
Magic!
Train
Andy Grammer