94.7 The Mix - Events
Don't Miss Out On These Events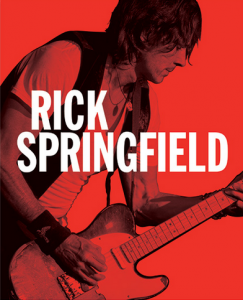 94.7 The Mix wants to send you to see Rick Springfield perform Valentine's night at the Wildhorse Saloon in Nashville! Listen to Mark and Stacy at 7:20 each morning this week! They will announce the Rick Springfield song of the day! When you hear Brian Mitchell play it between 3 and 7 that afternoon be caller 14 to win! For the best concerts and the BEST variety it"s 94.7 The Mix!
---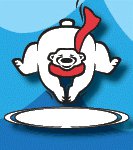 94.7 The Mix encourages you to get ready for the  2015 Polar Plunge of Western Kentucky, Saturday February 21st beginning at 7:30 a.m. at Kentucky Dam Village State Resort Park! Join hundreds of your friends as you jump in the waters of Kentucky Lake to raise money for Special Olympics athletes in Western Kentucky! Take the plunge with your co-workers, your civic group or members of your church; do it in costume to win prizes! Or, if you'd rather not get wet, purchase a "Too Chicken To Plunge" t-shirt or take part in the Polar Plunge 5K Race! Get more details HERE.
---
---
94.7 The Mix - In The Community
Here Are The Events We Are Talking About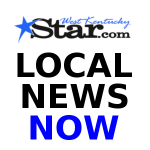 94.7 The Mix gives you Information Updates every half hour during The Morning Mix but if you want to get info right now, go to our official news website WEST KENTUCKY STAR Get the latest news, Weather and Community Events while you're at home or in the office. Plus, get our NEW APP below!
 Community events can be found HERE. 
Get news and events on the go! Download our new West Kentucky Star news app on your smart phone or tablet: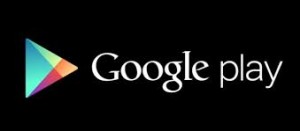 ---
McCracken County Events CLICK HERE  
---
---
---
---
TOTALLY 80s LUNCH
Get your daily dose of the 80s every weekday afternoon from 12-1
Phone In Your Requests 877-947-7736
What's Happening?
Totally 80s Lunch Weekdays Noon Til 1
Rick Dees Weekly Top 40 80s Edition Every Weekend
94 Minutes Of Variety Twice A Day
We play the good stuff:
Prince
One Direction
John Mellencamp
Pink
Journey
Sam Smith
Michael Jackson
Maroon 5
Bon Jovi
Magic!
Train
Rixton