94.7 The Mix - Promotions
Don't Miss Out On These Promotions
Check out these DELICIOUS recipes just in time for
---
94.7 The Mix - In The Community
Here Are The Events We Are Talking About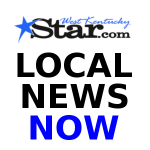 94.7 The Mix gives you Information Updates every half hour during The Morning Mix but if you want to get info right now, go to our official news website WEST KENTUCKY STAR Get the latest news, Weather and Community Events while you're at home or in the office. Plus, get our NEW APP below!
 Community events can be found HERE. 
Get news and events on the go! Download our new West Kentucky Star news app on your smart phone or tablet: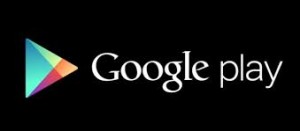 ---
McCracken County Events CLICK HERE  
---

An 1850's Christmas at The Homeplace
Bring the family and experience a simpler 1850's Christmas. For over 10 years children have enjoyed visiting with Santa Clause at The Homeplace 1850's working farm. Christmas in 1850 will be held on Saturday, Nov. 29, from 1-4 pm. For more information about Land Between The Lakes, log on to their official website at www.landbetweenthelakes.us or call toll-free at 1-800-LBL-7077 or locally at 270-924-2000. For more information on the Friends of Land Between The Lakes, log on towww.friendsoflbl.org. CLICK HERE
---
Learn to Make Your Own Christmas Cards at Graves Co. Public Library
For those who send Christmas Cards every year and are looking for new ideas, the Graves County Public Library has a Christmas Card Workshop on November 22nd at 10 am.
Supplies will be provided. Sign up at the library to participate. For more information, call the library 270-247-2911.
---

Hickman County Relay for Life 'Great Pretenders' Talent Show
The Relay For Life of Hickman County committee will hold its annual kickoff talent and variety show, titled the "Great Pretenders," on Saturday, Nov. 15. The show will begin at 6 pm at Hickman County Elementary School in Clinton.
Admission is $5 for adults, $3 for students, and children under five years will be admitted free. Concessions will also be available.
"Great Pretenders" features live singing and lip-syncing to classic and current musical hits from country, gospel and rock.  For more information or for live acts to register to perform, contact Suzette Rives at 270-254-6222.
Funds go toward the Hickman County Relay event, which supports the mission of the American Cancer Society to promote cancer prevention and early detection; develop and implement programs and services for cancer patients, such as Reach to Recovery, Road to Recovery, Look Good Feel Better, and Hope Lodge; and fund cancer research at the University of Kentucky, University of Louisville, Vanderbilt University Medical Center, and St. Jude Children's Research Hospital.
The 2015 Relay For Life of Hickman County will be held Friday, June 5, at Hickman County High School from 6 pm-midnight. For information on the Relay For Life of Hickman County, visitwww.relayforlife.org/hickmanky.
For anyone needing cancer information or connections to local, available services for patients and caregivers, call 1-800-227-2345 or visit www.cancer.org.
---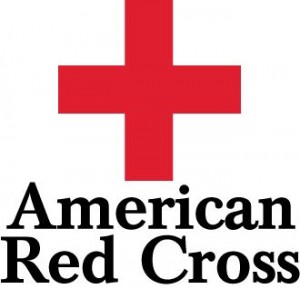 The American Red Cross encourages eligible donors to make a point to give blood before the busy holiday season arrives.
Blood donations often decline between Thanksgiving and New Year's Day as people become busy with holiday festivities. Donors are needed in the weeks leading up to the winter holidays to help prevent these seasonal declines. Donors of all blood types, and especially those with types O negative, A negative and B negative, are needed now to help maintain a stable blood supply.
Donors may also visit redcrossblood.org or call 1-800-RED CROSS (1-800-733-2767) to learn more about the donation process and to make an appointment.
CLICK HERE for donation locations or to make an appointment.
---
TOTALLY 80s LUNCH
Get your daily dose of the 80s every weekday afternoon from 12-1
Phone In Your Requests 877-947-7736
What's Happening?
Totally 80s Lunch Weekdays Noon Til 1
Rick Dees Weekly Top 40 80s Edition Every Weekend
94 Minutes Of Variety Twice A Day
We play the good stuff:
Prince
One Direction
John Mellencamp
Pink
Journey
Sam Smith
Michael Jackson
Maroon 5
Bon Jovi
Magic!
Train
Rixton