94.7 The Mix - Promotions
Don't Miss Out On These Promotions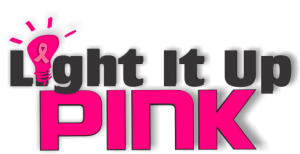 October is Breast Cancer Awareness month.  Paducah Power System along with 94.7 The Mix are inviting the community to "Light it up Pink" by purchasing specially marked pink light bulbs and lighting up their homes and businesses with a pink glow! Proceeds from light bulb sales will benefit the local Kentucky Cancer Program "Horses for Hope", a charitable breast cancer awareness program that provides breast cancer education, screening, and treatment referral to groups of uninsured and underserved women and for breast cancer survivors.  FIND LIGHT BULBS  at participating businesses and at Paducah Power System. Click the logo for more information on Light It Up Pink!
---

Talon Falls Adventure Park
Experience Fall Family Fun at the Adventure Park at Talon Falls!
Open Weekends thru Nov. 1st Saturdays 10 till 5 and Sundays noon till 5
The Adventure park offers many attractions including a Giant Corn Maze, Hayride,Pumpkin Patch, Mega Jump, Paddle Karts, Cab Train, Giant Tube Slide, Admission $10, kids 12 and under get a free pumpkin. Get discount Coupons at Hardee's ( which is $2 OFF) Families, School field trips, and youth groups welcome.
---
 WIN Talon Falls Scream Park Tickets
Listen all Halloween season to WIN tickets on 94.7 The Mix. Can you survive a horror movie? See the Talon Falls movie before it's released in 2015 then experience and walk through it LIVE! Also don't miss the Blood Creek Twisted Tales Haunted Hayride. Two other attractions include the Dead End Haunted House and Sinister Circus in 3D! Get TICKETS HERE.
---
WIN Industrial Slaughterhouse Tickets
Prepare to experience a new form of horror! Hidden passageways and tunnels have been excavated inside of The Industrial Slaughterhouse, allowing access to terrors never before seen! A massive labyrinth of fear that will consume you! Listen to 94.7 The Mix to WIN tickets!  While you're at Industrial Slaughterhouse don't forget about Extermination! It's a paintball experience that brings out the fiercest creatures imaginable! CLICK HERE for details!
---
---
94.7 The Mix - In The Community
Here Are The Events We Are Talking About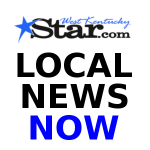 94.7 The Mix gives you Information Updates every half hour during The Morning Mix but if you want to get info right now, go to our official news website WEST KENTUCKY STAR Get the latest news, Weather and Community Events while you're at home or in the office. Plus, get our NEW APP below!
 Community events can be found HERE. 
Get news and events on the go! Download our new West Kentucky Star news app on your smart phone or tablet: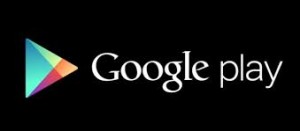 ---
More McCracken County Events CLICK HERE  
---

3rd Annual Operation Safe Halloween
Don't miss the 3rd annual Operation Safe Halloween with the McCracken COunty Sheriff's Department Friday October 31st from 4:45 til 9 PM. This year the fun evening will be held at the Lone Oak Football field on Bleich Road just down from K-Mart. There is no charge to attend, but, Please Bring a donation from the Needs List which can be found at www.hopeunlimitedfcc.org/ or on Facebook. There will be lots of booths, lots of candy and lots of fun!
Any business or organization that would like to participate in this year's event, is asked to contact Deputy Casey Powell at (270) 444-4719 or by email at cpowell@co.mccracken.ky.us for additional details and to reserve space.
---
LBL Howl-O-Ween Trail 
Land Between the Lakes will host its 20th Annual Nature Station Howl-O-Ween Trail on Saturday, Oct. 25th from 1 – 4 pm at the Woodland Nature Station. The event is kid-friendly, non-scary and includes lots of daytime fun. Tree Frog invites you to his Superhero-themed bash for all his forest friends. Tickets go on sale at noon and walks start at 1 pm. The last guided walk leaves at 4 pm. Costumes are encouraged and organizers remind all guests to "dress for the weather." CLICK HERE for more info!
---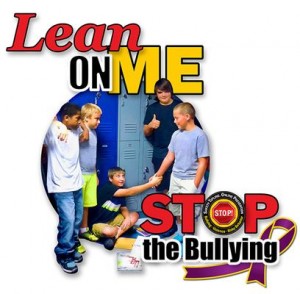 October is Anti-Bullying Awareness Month
Be aware and prepare, October is anti-bullying month in the state of Kentucky where schools have reported over 15,000 incidents of bullying this last school year.
The  Kentucky General Assembly passed Senate Bill 20 during this year's legislative session. It declares October as Anti-Bullying Awareness Month and is intended to highlight the harmful consequences of bullying. In this bill, the designation of a purple and yellow support ribbon as the anti-bullying symbol started with a grassroots effort from Madison County Middle School students.
Kentucky Center for School Safety encourages schools across the commonwealth to merge this observance with Kentucky Safe Schools Week which is held the third week of October 19-25. In an effort to have resources for this campaign ready for the whole month of October, Kentucky Center for School Safety proudly introduces this year's theme, "Lean On Me; STOP the Bullying!"
CLICK HERE for more details.
---
TOTALLY 80s LUNCH
Get your daily dose of the 80s every weekday afternoon from 12-1
Phone In Your Requests 877-947-7736
What's Happening?
A new format.
A new logo.
The music you know and love.
The new 94.7 The Mix.
We play the good stuff:
Prince
One Direction
John Mellencamp
Pink
Journey
Sam Smith
Michael Jackson
Maroon 5
Bon Jovi
Kelly Clarkson
Train
John Legend