——— HALF-OFF DEALS ON SALE NOW——— 
94.7 The Mix - Promotions
Don't Miss Out On These Promotions
Win Holiday World & Splashin' Safari tickets all summer long on 94.7 The Mix! This year set sail for fun on the Mayflower! It's a classic family ride that will swing up to 60 riders 54 feet over a pool of water! Enjoy the benefits of Holiday World & Splashin' Safari that include: FREE parking, FREE soft drinks, FREE sunscreen, FREE Wi-Fi and so much more! Listen to 94.7 The Mix all summer to win FREE tickets!
---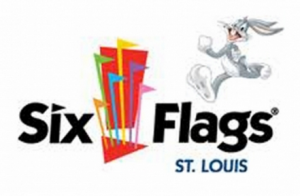 Get your Six Flags – St. Louis tickets from 94.7 The Mix! We'll be giving them away all summer long.  While you're at Six Flags check out the ALL NEW Tsunami Soaker! It's a spinning tea cup ride mixed with a water gun fight. Guests board a tea cup with their family and friends, armed with a water blaster to shoot other riders or onlookers with a stream of water. Here's a quick link to read all about it! CLICK HERE
---
---
94.7 The Mix - In The Community
Here Are The Events We Are Talking About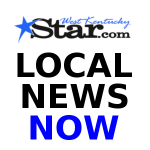 94.7 The Mix gives you Information Updates every half hour during The Morning Mix but if you want to get info right now, go to our official news website WEST KENTUCKY STAR Get the latest news, Weather and Community Events while you're at home or in the office. Plus, get our NEW APP below!
 Community events can be found HERE. 
Get news and events on the go! Download our new West Kentucky Star news app on your smart phone or tablet: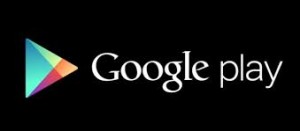 ---
More McCracken County Events CLICK HERE  
---
MURRAY ICE CREAM FESTIVAL
94.7 The Mix is excited to present The 2014 Murray Ice Cream Festival along with Murray Main Street and Toyota of Murray! We'll see you on the Court Square in Murray, Friday September 5th and Saturday, September 6th! Events include the Top Gun Car show, Inflatables for the kids, Ice Cream Idol, The Murray Rotary Club's "Scooper Bowl" and lots of FREE Purity Ice Cream! It's the 2014 Murray Ice Cream Festival with 94.7 The Mix! 
---
Marshall County Exceptional Center Fish Fry
Marshall County Exceptional Center will be hosting a community fish fry on Sunday, September 7th from 11am – 3pm at Mike Miller Park Main Pavilion. The cost is $10 per person, children 10 and under $5. Sponsored by Modern Woodmen of America, Greg Leath, Financial Representative. For more information call Marshall County Exceptional Center at 270-527-1327.
---
TOTALLY 80s LUNCH
Get your daily dose of the 80s every weekday afternoon from 12-1
Phone In Your Requests 877-947-7736
What's Happening?
A new format.
A new logo.
The music you know and love.
The new 94.7 The Mix.
We play the good stuff:
Prince
One Direction
John Mellencamp
Pink
Journey
Sam Smith
Michael Jackson
Maroon 5
Bon Jovi
Kelly Clarkson
Train
John Legend