94.7 The Mix - Promotions Don't Miss Out On These Promotions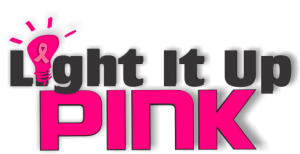 October is Breast Cancer Awareness month.  Paducah Power System along with 94.7 The Mix are inviting the community to "Light it up Pink" by purchasing specially marked pink light bulbs and lighting up their homes and businesses with a pink glow! Proceeds from light bulb sales will benefit the local Kentucky Cancer Program "Horses for Hope", a charitable breast cancer awareness program that provides breast cancer education, screening, and treatment referral to groups of uninsured and underserved women and for breast cancer survivors.  FIND LIGHT BULBS  at participating businesses and at Paducah Power System. Click the logo for more information on Light It Up Pink!
---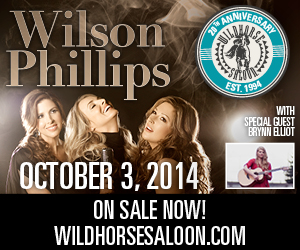 Wilson Phillips Oct 3 in Nashville
Don't miss Wilson Phillips at The Wildhorse Saloon October 3, 7:30 PM. Wilson Phillips with special guest Brynn Elliot, doors open at 6pm. Dinner available. Show starts at approximately 7:30.  For tickets and more info please CLICK HERE!
---
---
94.7 The Mix - In The Community
Here Are The Events We Are Talking About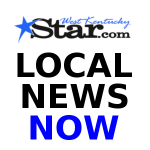 94.7 The Mix gives you Information Updates every half hour during The Morning Mix but if you want to get info right now, go to our official news website WEST KENTUCKY STAR Get the latest news, Weather and Community Events while you're at home or in the office. Plus, get our NEW APP below!
 Community events can be found HERE. 
Get news and events on the go! Download our new West Kentucky Star news app on your smart phone or tablet: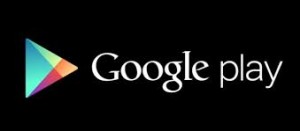 ---
More McCracken County Events CLICK HERE  
---

Annual Harvest Moon Ball
It's almost time for the Annual Harvest Moon Ball. Organizers are accepting advance reservations for the event Saturday, Oct. 18 from 8:00 – 10:30 pm at the Robert Cherry Civic Center in Paducah. Admission is $11 with an advance reservation or $15 at the door. Groups of eight or more can receive a special group rate by calling 270-898-0181. CLICK HERE for more details.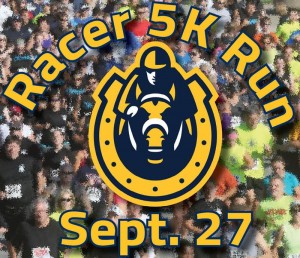 Racer 5K Run
The Murray State Athletics – Track & Field/Cross Country program announced plans for the inaugural Racer 5K Run will be held Saturday, Sept. 27.
The race starts at 8 a.m. from the front of the Susan E. Bauernfeind Student Recreation & Wellness Center on the Murray State campus. The race will finish on the Marshall Gage Track inside Roy Stewart Stadium.
For more information about the Racer 5K, contact MSU Track & Field Assistant Coach Adam Kiesler at 270-809-5435.
---
 
20th Annual BBQ on the River
94.7 The Mix invites you to Paducah's biggest party of the year: The 20th Annual Barbecue on the River, September 25th, 26th, and 27th at Paducah's Riverfront! It's three days of barbecuing bliss as more than 35 barbecue teams  from Western Kentucky and beyond cook up over 80,000 pounds of pork and chicken in hopes of winning the Grand Champion trophy! As always, all monies raised go towards charities! Don't forget about Porkstock on Wednesday, September 24th; general admission is $10 with reserved seating for $25. Listen to win Porkstock tickets on 94.7 The Mix. Get more information on Porkstock by calling 270-534-5951. Get all the details by clicking here. It's Barbecue on the River, with 94.7 The Mix!
---

LBL Howl-O-Ween Trail 
Land Between the Lakes will host its 20th Annual Nature Station Howl-O-Ween Trail on Saturday, Oct. 25th from 1 – 4 pm at the Woodland Nature Station. The event is kid-friendly, non-scary and includes lots of daytime fun. Tree Frog invites you to his Superhero-themed bash for all his forest friends. Tickets go on sale at noon and walks start at 1 pm. The last guided walk leaves at 4 pm. Costumes are encouraged and organizers remind all guests to "dress for the weather." CLICK HERE for more info!
---
TOTALLY 80s LUNCH
Get your daily dose of the 80s every weekday afternoon from 12-1
Phone In Your Requests 877-947-7736
What's Happening?
A new format.
A new logo.
The music you know and love.
The new 94.7 The Mix.
We play the good stuff:
Prince
One Direction
John Mellencamp
Pink
Journey
Sam Smith
Michael Jackson
Maroon 5
Bon Jovi
Kelly Clarkson
Train
John Legend