94.7 The Mix - Events
Don't Miss Out On These Events

94.7 The Mix
presents
a Girls Day Out, so grab your girlfriends! Saturday
March 14, 2015
at the 
Carroll Convention Center
on the riverfront in downtown
Paducah
. There'll be dozens of exhibitors, thousands of dollars in door prizes, cooking demonstrations, jewelry sales, free manicures and Handbag Heaven is back with gently used handbags for only $20! The
Real Woman's Expo
is presented by
Total Rejuvenation of Paducah
. Call
270-554-TALK
for more info or visit
www.realwomansexpo.com
!
---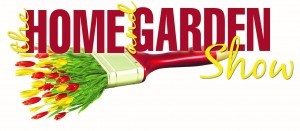 Don't miss the Home and Garden Show presented by the Home Builders Association of Western Kentucky! It has been rescheduled for Friday, Saturday and Sunday March 6th though 8th at the Paducah Expo Center. Admission is only $5.00 per person and includes free parking. Get more information from the official Facebook page by clicking HERE. Want a booth at this year's event? Call or email today! 270-442-9572 or info@hbawk.com or lmorgan@hbawk.com
---
---
94.7 The Mix - In The Community
Here Are The Events We Are Talking About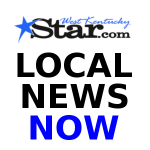 94.7 The Mix gives you Information Updates every half hour during The Morning Mix but if you want to get info right now, go to our official news website WEST KENTUCKY STAR Get the latest news, Weather and Community Events while you're at home or in the office. Plus, get our NEW APP below!
 Community events can be found HERE. 
Get news and events on the go! Download our new West Kentucky Star news app on your smart phone or tablet: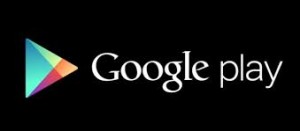 ---
McCracken County Events CLICK HERE  
---
---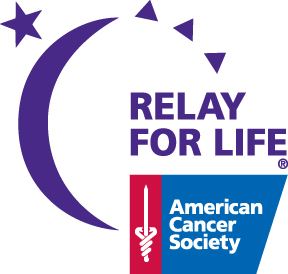 The American Cancer Society Relay For Life of Mayfield and Graves County provides the local community a chance to help raise awareness and support for the fight against cancer. Any business, church, civic group or family can register to be part of the 2015 event by visiting www.relayforlife.org/gravesky or by calling (270) 444-0743.
This year's Relay For Life will take place from 6 p.m. until midnight on Friday, June 12, at Graves County High School's Eagles Stadium. The theme is "Turn The Radio Up and Tune Out Cancer," based on music, songs, bands and singers.
Teams are encouraged to come out that evening to participate in themed laps, games, activities and entertainment, as well as special ceremonies to recognize cancer survivors and those who have passed away from cancer.
For more information on the American Cancer Society or for connections to local, available resources for cancer patients and caregivers, call 1-800-227-2345 or visit www.cancer.org.
CLICK HERE for a list of February events at Baptist Health of Paducah. Upcoming events include Stroke support group, prepared childbirth classes, diabetes classes, breastfeeding classes, smoking cessation classes and many more.
---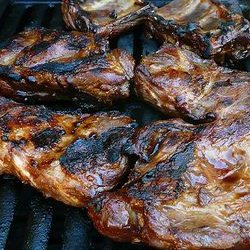 94.7 The Mix encourages you to attend the River City Mission BBQ on Kentucky! It's going to be Saturday Feb. 28 from 4:30-7:00 PM at St. Paul Lutheran Church located at 21st St. & KY Ave. Tickets: $10/Person Children under 9 w/adult FREE. To purchase tickets call (270)-442-8343. Takeouts available! Whole Chickens TO GO – $8 Pork Butts TO GO – $35 Pre-Sale Tickets ONLY Ticket Cut-Off date 2/22/2015 Proceeds go to Paducah's River City Mission…  Sponsored by St. Paul Men's Club.
---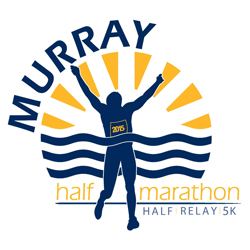 The Murray Calloway Endowment for Healthcare's annual Murray Half Marathon will be held Saturday, April 18th and will mark the fifth anniversary of the event. The Murray Half Marathon offers three races, a 13.1 mile race, a 13.1 mile two-person relay race or a 5K run/walk, and brought more than 732 runners from to Murray last year, raising $45,000 through sponsorships and entry fees. All proceeds from the race support operations at the upcoming Anna Mae Owen Residential Hospice House, which is currently under construction after a groundbreaking ceremony earlier this year. The facility will offer end-of-life care in a home-like setting to area residents in partnership with MCCH's existing Hospice unit. For more info CLICK HERE.
---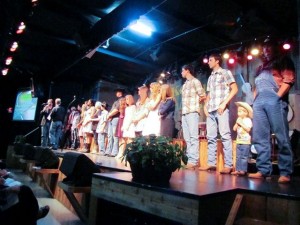 Are you the next big star? Barbie and Clay Campbell invite anyone who wants to share their talents to come to the Kentucky Opry in Draffenville on Saturday nights during their annual talent search competition. The competition is in progress now through May. Link to application entry forms below. If you plan on entering, sign up early. Some of the rules have changed for this year so be sure to read all about it when you link to the entry form. CLICK HERE for more details!
---
TOTALLY 80s LUNCH
Get your daily dose of the 80s every weekday afternoon from 12-1
Phone In Your Requests 877-947-7736
What's Happening?
Totally 80s Lunch Weekdays Noon Til 1
Rick Dees Weekly Top 40 80s Edition Every Weekend
94 Minutes Of Variety Twice A Day
Scott Shannon with America's Greatest Hits 6:00 PM Sunday
We play the good stuff:
Prince
Taylor Swift
John Mellencamp
Pink
Journey
Sam Smith
Michael Jackson
Maroon 5
Bon Jovi
Magic!
Train
Rixton