94.7 The Mix - Events
Don't Miss Out On These Events
MASTERS OF ILLUSION: Coming to Paducah's Carson Center, October 24! Tickets are on sale now! Get your tickets before they… disappear!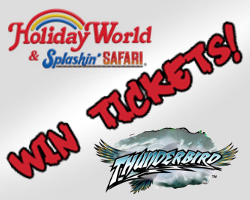 WIN HOLIDAY WORLD TICKETS!
Listen to 94.7 The Mix to win tickets to Holiday World & Splashin' Safari in Santa Claus Indiana! Don't miss Friday night Fireworks each Friday evening through the end of July with different themes each week! New for 2015, THUNDERBIRD! Thunderbird launches riders from zero to 60 miles per hour in 3.5 seconds. Then multiple loops, rolls, twists and turns begin: including a 14-story Immelmann loop, Zero-g roll, barrel roll, and the tallest vertical loop on any wing coaster!
CLICK HERE
for more info!
---
---

94.7 The Mix - In The Community
Here Are The Events We Are Talking About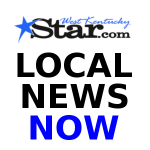 94.7 The Mix gives you Information Updates every half hour during The Morning Mix but if you want to get info right now, go to our official news website WEST KENTUCKY STAR Get the latest news, Weather and Community Events while you're at home or in the office. Plus, get our NEW APP below!
 Community events can be found HERE. 
Get news and events on the go! Download our new West Kentucky Star news app on your smart phone or tablet: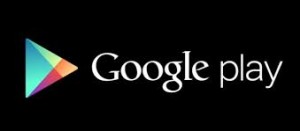 ---
McCracken County Events CLICK HERE  
---
---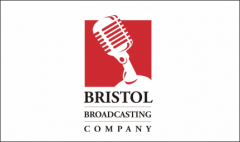 Bristol Broadcasting Company is now accepting applications for the Nininger Scholarship Award.
On March 9, the company announced that one scholarship in the amount of $1,000 will go to an undergraduate student attending a 2 or 4 year college with a major in Journalism and/or Advertising. The deadline to apply is May 31, at 4:00 p.m. at the Paducah office of Bristol Broadcasting.
The award is named after W. L. "Pete" Nininger, a former flight instructor in World War II, who then took the helm of Bristol Broadcasting and over 50 years, grew the company to its present state, operating 21 radio stations in Kentucky, Illinois, Tennessee, Virginia and West Virginia.
Bristol Paducah General Manager Jamie Futrell said the man known affectionately as "Mr. Pete" was a man who "genuinely loved every aspect of the radio business" and attended to the day-to-day management details of the stations until his death in October 2006.
Bristol Broadcasting Company, Inc operates 93.3 WKYQ, 96.9 WDDJ, 94.7 The Mix, 102.1 WLLE, 94.3 WKYX-FM, 570 WKYX-AM, 95.5 WNGO, 99.5 WPAD, and 102.5 WDXR in the Paducah/Mayfield region.
Applications may be downloaded here: Scholarship Application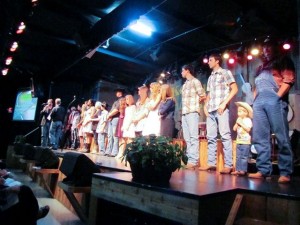 Are you the next big star? Barbie and Clay Campbell invite anyone who wants to share their talents to come to the Kentucky Opry in Draffenville on Saturday nights during their annual talent search competition. The competition is in progress now through May. Link to application entry forms below. If you plan on entering, sign up early. Some of the rules have changed for this year so be sure to read all about it when you link to the entry form. CLICK HERE for more details!
---
The Murray Mom Expo will be held on Saturday, July 25, from 8 am to 4 pmat the Robert O. Miller Conference Center in downtown Murray.
CASA by the Lakes is proud to host the 2nd Annual Murray Mom Expo. This event is geared toward parents, grandparents, coaches, teachers, and all those in a care-giving role. Attendees may meet with representatives from a variety of local companies and agencies and discover all the wonderful products and services available within the community for busy families on the go… MORE
---
CHARITY FUND RUN
The Community Foundation of West Kentucky and UBS present the 14th annual FRED PAXTON FUND RUN FOR CHARITIES on Saturday July 25, 2015. The fund run is a 5K Run/Walk and one mile youth run. The 5K starts at 8 a.m. and the Youth Run at 9 a.m.  The event will be held at Noble Park. During the run, the gates to the park will be closed for the safety of the runners.  Access to the park will be available off Park Avenue next to the ball fields…
---
The McCracken County Public Library has an exciting lineup of adult, teen, and children's programming scheduled for its 2015 summer reading celebration.
This year's kids and teens summer reading theme is "Every Hero Has a Story" with programming that invites young readers to find their superpower, make their own superhero comic, go to superhero school, and more. Kids that read 12 books between June 1 and July 31 will receive a backpack… MORE
---
TOTALLY 80s LUNCH
Get your daily dose of the 80s every weekday afternoon from 12-1
Phone In Your Requests 877-947-7736
What's Happening?
Totally 80s Lunch Weekdays Noon Til 1
Rick Dees Weekly Top 40 80s Edition Every Weekend
94 Minutes Of Variety Twice A Day
Scott Shannon with America's Greatest Hits 6:00 PM Sunday
We play the good stuff:
Prince
Taylor Swift
John Mellencamp
Pink
Journey
Sam Smith
Michael Jackson
Maroon 5
Bon Jovi
Magic!
Train
Rixton