94.7 The Mix - Events
Don't Miss Out On These Events

---
94.7 The Mix - In The Community
Here Are The Events We Are Talking About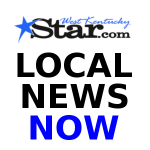 94.7 The Mix gives you Information Updates every half hour during The Morning Mix but if you want to get info right now, go to our official news website WEST KENTUCKY STAR Get the latest news, Weather and Community Events while you're at home or in the office. Plus, get our NEW APP below!
 Community events can be found HERE. 
Get news and events on the go! Download our new West Kentucky Star news app on your smart phone or tablet: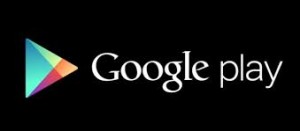 ---
McCracken County Events CLICK HERE  
---
---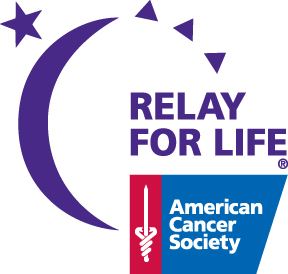 The American Cancer Society Relay For Life of Mayfield and Graves County provides the local community a chance to help raise awareness and support for the fight against cancer. Any business, church, civic group or family can register to be part of the 2015 event by visiting www.relayforlife.org/gravesky or by calling (270) 444-0743.
This year's Relay For Life will take place from 6 p.m. until midnight on Friday, June 12, at Graves County High School's Eagles Stadium. The theme is "Turn The Radio Up and Tune Out Cancer," based on music, songs, bands and singers.
Teams are encouraged to come out that evening to participate in themed laps, games, activities and entertainment, as well as special ceremonies to recognize cancer survivors and those who have passed away from cancer.
For more information on the American Cancer Society or for connections to local, available resources for cancer patients and caregivers, call 1-800-227-2345 or visit www.cancer.org.
---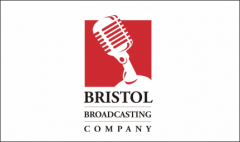 Bristol Broadcasting Company is now accepting applications for the Nininger Scholarship Award.
On March 9, the company announced that one scholarship in the amount of $1,000 will go to an undergraduate student attending a 2 or 4 year college with a major in Journalism and/or Advertising. The deadline to apply is May 31, at 4:00 p.m. at the Paducah office of Bristol Broadcasting.
The award is named after W. L. "Pete" Nininger, a former flight instructor in World War II, who then took the helm of Bristol Broadcasting and over 50 years, grew the company to its present state, operating 21 radio stations in Kentucky, Illinois, Tennessee, Virginia and West Virginia.
Bristol Paducah General Manager Jamie Futrell said the man known affectionately as "Mr. Pete" was a man who "genuinely loved every aspect of the radio business" and attended to the day-to-day management details of the stations until his death in October 2006.
Bristol Broadcasting Company, Inc operates 93.3 WKYQ, 96.9 WDDJ, 94.7 The Mix, 102.1 WLLE, 94.3 WKYX-FM, 570 WKYX-AM, 95.5 WNGO, 99.5 WPAD, and 102.5 WDXR in the Paducah/Mayfield region.
Applications may be downloaded here: Scholarship Application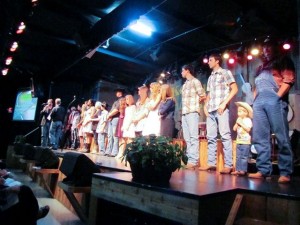 Are you the next big star? Barbie and Clay Campbell invite anyone who wants to share their talents to come to the Kentucky Opry in Draffenville on Saturday nights during their annual talent search competition. The competition is in progress now through May. Link to application entry forms below. If you plan on entering, sign up early. Some of the rules have changed for this year so be sure to read all about it when you link to the entry form. CLICK HERE for more details!
---
 RIVER CITY MISSION CHARITY CAR SHOW
Chip Wynn Motors of Paducah presents River City Mission 1st Annual Charity Car Show "Driving to End Homelessness." The event is this Saturday, May 16 from 8 am to 5:30 pm at Bluegrass Downs Racetrack. All proceeds benefit River City Mission Homeless Shelter.
All vehicle types are welcomed, and 10 classes will be judged. First, second, and third place trophies will be awarded in addition to Best Engine, Best Paint, Best Interior, Best of Show, and Longest Haul. The first 150 entrants will receive goody bags and dash plaques.
The event will also feature door prizes, a 50/50 raffle, concessions, vendors, and kids' activities. General admission is free, and donations are welcomed. The registration fee is $15 for early birds and $20 the day of the show. Vendor registration is $25.
To register or for more information, contact Michael Borger at 270-366-3620 and michael.borger65@gmail.com or John Roof at 270-217-0471 and jroof1965@gmail.com CLICK HERE for more details.
---
Get ready for four days of super fun at the 37th Annual Superman Celebration in Metropolis, IL.  Celebrating all things Super, the schedule is filled with events for young and old.
Prepare to be amazed by a unique show with Morgan Strebler, one of the world's leading experts and performers in the field of Psycho Kinectic magic.  Using only the power of the mind, PK is the ability to physically alter or affect various objects.  Morgan's show has been on TV  and performed in 75 countries.  Morgan will have shows on Friday, Saturday and Sunday… MORE
---
Murray-Calloway County Hospital will host its annual free sports physicals to local middle and high school athletes on Saturday, June 20 and Saturday, July 11 from 8 am to noon.
The physicals will be held in the Outpatient Surgery Area, located on the second floor of the South Tower. Volunteer physicians and nurses will perform the physicals. To receive a free physical, the student must be seventh grade or above and enrolled in the Murray Independent School District and Calloway County School District. The student also must have a completed medical history form signed by a parent or guardian. No appointment is necessary… MORE
---

2015 STARFISH COLOR RUN
Don't miss the Starfish Color Run Saturday May 23rd at Noble Park in Paducah! Please remember! This is not a serious run! This is a skip/frolic/walk/run! It is silly messy and totally worth it!
Every time you laugh or celebrate, you can remember that you are giving an orphan child an opportunity to laugh or celebrate! Thank you for caring for children in need! INVITE YOUR FRIENDS! MAKE THIS A FUN TEAM EVENT! A group of four or more makes a team and lowers your individual entry fees! Plus you get to make an incredible, creatively colorful, wonderfully imaginable team name!… MORE
---
TOTALLY 80s LUNCH
Get your daily dose of the 80s every weekday afternoon from 12-1
Phone In Your Requests 877-947-7736
What's Happening?
Totally 80s Lunch Weekdays Noon Til 1
Rick Dees Weekly Top 40 80s Edition Every Weekend
94 Minutes Of Variety Twice A Day
Scott Shannon with America's Greatest Hits 6:00 PM Sunday
We play the good stuff:
Prince
Taylor Swift
John Mellencamp
Pink
Journey
Sam Smith
Michael Jackson
Maroon 5
Bon Jovi
Magic!
Train
Rixton