94.7 The Mix - Promotions Don't Miss Out On These Promotions
WIN Wilson Phillips Tickets!
Are you a child of the 90s? Listen all week to play "Know Your  90s Trivia" on The Mix! You could win tickets to see Wilson Phillips at The Wildhorse Saloon October 3, 7:30 PM. Mark & Stacy will give you a chance to play between 6-10 in the morning and Brian Mitchell will play between 3-7 PM in the afternoon. One lucky winner will get a VIP meet-n-greet upgrade this Friday! Wilson Phillips with special guest Brynn Elliot, doors open at 6pm. Dinner available. Show starts at approximately 7:30.  For tickets and more info please CLICK HERE!
---
---
94.7 The Mix - In The Community
Here Are The Events We Are Talking About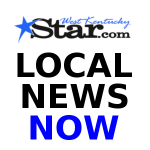 94.7 The Mix gives you Information Updates every half hour during The Morning Mix but if you want to get info right now, go to our official news website WEST KENTUCKY STAR Get the latest news, Weather and Community Events while you're at home or in the office. Plus, get our NEW APP below!
 Community events can be found HERE. 
Get news and events on the go! Download our new West Kentucky Star news app on your smart phone or tablet: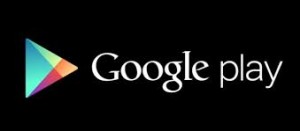 ---
More McCracken County Events CLICK HERE  
---

Teacher Appreciation Days at LBL Sept. 20-21
Land Between The Lakes National Recreation Area offers teachers free general admission to The Homeplace, Golden Pond Planetarium, and Woodlands Nature Station on Saturday, Sept. 20 and Sunday, Sept. 21. Current and retired teachers, home educators, and their immediate families qualify for free entry. Be sure to bring a letter printed on your school letterhead, a school faculty ID card, or your home educator identification to present at each site.
To learn more about LBL, visit:  www.landbetweenthelakes.us or call toll-free at 1-800-LBL-7077 or local at 270-924-2000.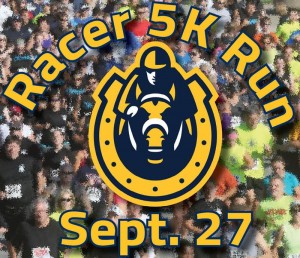 Racer 5K Run
The Murray State Athletics – Track & Field/Cross Country program announced plans for the inaugural Racer 5K Run will be held Saturday, Sept. 27.
The race starts at 8 a.m. from the front of the Susan E. Bauernfeind Student Recreation & Wellness Center on the Murray State campus. The race will finish on the Marshall Gage Track inside Roy Stewart Stadium.
For more information about the Racer 5K, contact MSU Track & Field Assistant Coach Adam Kiesler at 270-809-5435.
---
 
20th Annual BBQ on the River
94.7 The Mix invites you to Paducah's biggest party of the year: The 20th Annual Barbecue on the River, September 25th, 26th, and 27th at Paducah's Riverfront! It's three days of barbecuing bliss as more than 35 barbecue teams  from Western Kentucky and beyond cook up over 80,000 pounds of pork and chicken in hopes of winning the Grand Champion trophy! As always, all monies raised go towards charities! Don't forget about Porkstock on Wednesday, September 24th; general admission is $10 with reserved seating for $25. Get more information on Porkstock by calling 270-534-5951. Get all the details by clicking here. It's Barbecue on the River, with 94.7 The Mix!
---
PINK

Glove Dance
94.7 The Mix encourages you to view and vote for the latest Pink Glove Dance videos from our local hospitals! Baptist Health Paducah and Jackson Purchase Medical Center in Mayfield are competing (in separate categories) with hospitals around the country to see who can produce the best Pink Glove Dance videos. Prizes are awarded as donations to breast cancer charities in the names of the winners. You can vote now through September 23rd. Enjoy the videos and vote to support breast cancer awareness, with 94.7 The Mix!    
Watch the Videos below…
---
TOTALLY 80s LUNCH
Get your daily dose of the 80s every weekday afternoon from 12-1
Phone In Your Requests 877-947-7736
What's Happening?
A new format.
A new logo.
The music you know and love.
The new 94.7 The Mix.
We play the good stuff:
Prince
One Direction
John Mellencamp
Pink
Journey
Sam Smith
Michael Jackson
Maroon 5
Bon Jovi
Kelly Clarkson
Train
John Legend