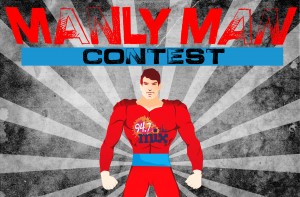 - /
Update Required
To play the media you will need to either update your browser to a recent version or update your
Flash plugin
.
---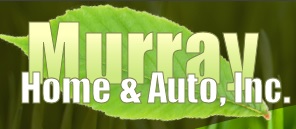 WINNER!
 Pamela Taylor
My husband (Ray) can do anything.. Our 4 children, all of our friends & relatives & myself are convinced of it. We own our home & there is nothing he can\'t fix. From electrical, plumbing, HVAC, Carpentry, Roofing, even hair lol. Just this past year he has fixed our roof leak, plumbing leak, small section of frozen pipe, fixed our satellite, laid a new paver stone walkway, which is absolutely beautiful, replaced our well pump & He maintains our 22 acres (on our tractor). Planted 200+ plants for our living fence, does all our vehicle repairs, takes care of our children\'s every need, and even cuts & colors my hair. Did I mention that he can sew and bake and cook & grill & laundry & dishes. He is the best husband any woman could ask for. We would be lost without him. I could go on and on for days as to why My husband is a superman of a manly man.. Thank you!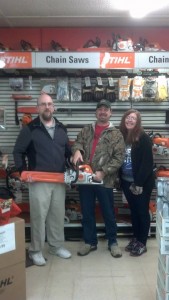 ---
Here are a few entries that caught our eye…
 Lauren Summerville
I started dating my husband when we were in high school together. He use to try to get my attention by doing \"one arm chin ups\" on the welding booth in the AG shop. He loves to hunt, fish, and can fix anything. He grows a beard every hunting season that puts Willie Robertson\'s beard to shame. What makes him a MAN to me is that he works hard and makes sacrafices to provide for me and our son. He is an amazing Dad, Husband, and Christian Man. I think he is a REAL MAN because he works hard to be the best and give the best to his family. Oh!…..Did I mention that he cut the top part of his finger off this year and he didn\'t even shed a tear!

 Paula Medley
My husband is the best! We have been married for 25 years and he has always been a great provider. He is in maintenance, so he does the manly man stuff all day long. He is also not afraid to get supper started or do a load of laundry either. When the weather turned bad, he drove me to work and even swept the snow away so I could get in the vehicle without snow on my shoes. I would love for him to win the STIHL chainsaw. He deserves to have good things happen. He is a great Dad and husband. I would LOVE for him to have a great Valentine\'s Day!
Misty Anderson
Manly doesn\'t necessarily mean macho anymore-and that\'s a good thing! My husband, Todd is the most honest individual you will ever meet. One late August day – after taking our kids and a neighborhood boy skiing and tubing at KY Lake, they decided they wanted to go jump off the tree rope at Smith Bay. The water wasn\'t very deep but the boys were swinging out pretty far. However on one particular swing, the friend of our boy\'s – didn\'t have such a good landing. Yep, he stood up – and had an open compound fracture near his ankle. It was bad! My husband never missed a beat and with adrenaline flowing – grabbed the boy (who was MUCH bigger than him) – and lifted him up and into our boat and rushed him back across the lake. Scared and hurt, the boy kept asking am I OK? So in all my husband\'s honesty – He looked at him and told him, \"Yeah, son – you will be fine!\" I would say this rates right up at the top along with being a loving husband and father in manliness.
Jill Hoshouser
Here is my story: Well my precious husband and I have been married for 30 years. He will turn 60 next month and is one of the hardest working people I know. He was raised the son of a cabinet maker in Graves County and is very talented in making pretty much anything with wood. The Christmas we were engaged he made me a kitchen hutch and it is still my most favorite piece of furniture. He has made so many things for our house…including the house! He fell 10\' from a deck and fractured his spine when we were adding on to our house but was up and working in no time. You can\'t keep him down!! He can fix about anything that breaks and volunteers at our church for just about everything. HE CAN EVEN ARRANGE FLOWERS!!!! He is the love of my life and I cannot wait to see what the next 30 years has in store for us! Our 2 grown daughters adore him! He is such a great , compassionate and loving father. He built them a tree house on top of a tree that he had cut with a ramp that was attached to the house. Our 4 acres of woods is neat as a pin and full of bird houses he built. This man deserves to win any and every contest you have to offer!!! Please bless and recognize him. He is a very humble and loving person. God Bless!!!
Tracie Berry
My husband has been a very hard working man throughout our entire marriage (almost 26 yrs & 2 kids). He Richard works heavy highway construction and even when he would get a lay-off he still found ways to make money and keep our family going. He helps out around the house as needed and is a \"rent-a-husband\" to some of my friends & our family when they need help with construction projects. He never complains about helping out or pitching in where needed. HE has volunteered in our community for many charitable organizations over our 20 years of living in Metropolis. Manly doesn\'t necessarily mean macho, it also means caring and considerate of those around you! That is Richard!!
 Savannah Gold
My husband is THE man. He will play barbies and polly pockets with his beautiful daughter. He will play doctor when her baby Lucy\'s arm falls off and do surgery to fix it. He will even help her pick out what shoes to wear when she just can\'t decide. Only a REAL man, the manliest man, MY man, is this manly!

Angie Bogard
My husband is such a blessing in our home. He fixes everything from my car to my jewelry. I feel sorry for him because of his ability to do about anything, his honey do list is always long. I\'m not the only one who keeps him busy, my mom, sister, our friends, and his co-workers demand a lot from him as well. When you do body work on cars, have built buildings, electric, plumbing, and small appliance repair, your skills are always in demand. He works hard and puts 100% into everything he does. He is my knight in shining armor. He deserves some recognition and a new chainsaw

Kelly Bailey
My Man is as handy as a pocket on a shirt. There\'s nothing he can\'t do! By trade, he Plumbs, but wears a belt. He plays w/electricity & has never been shocked. His hands are rough & always has a boo boo, but never whines over it. \"It\'s just a scratch\", he\'ll say. Jimmy really looks a like manly man. He carries a knife & chapstick in his pocket and wears a hat. He sprorts a salt & pepper beard & can track, skin & clean game better than anyone I know. He\'s definately not afraid of dirt, an ocassionally will manhandle the vacuum. He\'s built a family house, can drive a tractor, back up a trailer & crush a beer can. He is the definition of a Manly Man. Rough around the edges, yet has a sincere & devoted heart to friends & family. He could really do some damage on the property cutting some trees with a STIHL ME 251 Chainsaw. I just love to watch him sweat!
Meleah Morrison
My husband Brian works midnights supervising a maximum security prison. This job is definitely a manly man\'s job. While it is very stressful, he comes home and makes sure everything is done at home too. With the recent weather he has spent his days at my mom\'s house crawling under the house thawing out water pipes with a heater and also cleaning up trees that have fallen in her yard, all this while he should have been sleeping. With the old chainsaw he has, he has to stop and work on it every 10 mins or so. I think he deserves a new one! He always put me, the kids, and family first and makes sure everything is taken care of even if it means going for days with no sleep at all. He is the best guy anyone could ever have. I would love for him to win this for Valentines Day and he definitely needs it!
Kaylan Proctor
Well lets start out with the beard. David has a very nice and burly beard. Top that off with his array of flannel shirts and man oh man is he a good looking man. He spent the better part of his life working in tobacco fields, chicken barns, and in the woods cutting down trees. He has taken an entire motor out of a car and put a new one in. He can do just about anything. And on top of all that manly stuff, he is also a stud in the gym. He lifts really heavy weights all the time and is a personal trainer so he helps other people lift really heavy weights, too. So for the reasons that I have listed, I could not think of a better man who is more well rounded in the art of manhood than my fiance, David Thompson.
 Lori Devine
My husband fits the definition of a Manly Man!!! The man is very talented in several areas. First of all….he built our house. From the foundation to the roof and most things in between (we did hire an electrician and plumber). He even bricked the entire house himself. And 15 years later….it is still standing!! (LOL!) My husband fixes our cars, plants and maintains a vegetable and fruit garden, plants trees, maintains 11 acres. He has even set up large swimming pools and our hot tub. All this after a long day working in the construction field. He is always available to help out a family member or a friend in need. He is now passing much of his knowledge to our son, the manly man in training. My man is THE manly man!!
 Lora Garnett
My husband works for the railroad. Even during the snow, ice , and freezing temperatures he still has to get up and go into work welding on the rails. Even though he has a sinus/ upper respiratory infection right now he still goes in to clear limbs from the tracks and thawing switches so trains can get to where they need to go.
Amanda Ross
My man may not be the strongest physically. When we met he had a six pack and constantly went around shirtless or with a wife beater on. Honestly it was embarrassing Lol. After 2 years of being together he has put on some weight, lost his abs, and has (hopefully) put up the tight fitting clothes forever. I\'m sure your wondering why I think he still has it. See manliness isn\'t about muscles or testosterone. Its about maturity and putting others first. I have a condition called borderline personality disorder, and as much as I hate it I require assistance in life. He knew this when we got married. We\'ve been through lots together including me losing my job to this illness. He stepped up and went from a desk job to becoming a laborer. He works everyday in the snow and ice, and come this summer the heat too. For the past 4 months he has been working 7 days a week 10-12 hour days. When they finally let him off for Christmas he slept through the festivities. If all this wasn\'t enough he comes from a not so grand family that he\'s supporting. After work, once a week he goes to his moms to chop wood for their fireplace and help with the house work. He has paid for all the repairs to her house and done them all himself. He has raised his sister from the time she was 10. His parents went through a divorce and his mom gave up on them so he was 14 raising his little autistic sister. All the while holding a job and paying his dads rent to keep him out of a homeless shelter. Even today he pays for both his parents utilities, gas, and food. Everyone keeps telling him to stop helping them, save the money. We have a house payment, a car payment, utilities etc. Even I agree that he let\'s them mooch too much. But in his heart he feels that if he could just get them on the right track he could help them out. He will never quit. He works himself to death in hopes of making a better life for me, his parents, and his sister. And that\'s why he to me is such a man. He has the most pure patient heart out there.
_______________________________