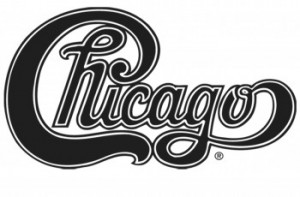 94.7 The Mix is excited about Chicago coming to The Carson Center in Paducah May 18th. Tickets are on sale now at The Carson Center box office or by calling 270-450-4444. 94.7 The Mix will have more tickets for you to win real soon! Listen to WIN from 94.7 The Mix. TICKET INFO
---
---
94.7 The Mix - In The Community
Here Are The Events We Are Talking About

It's a Girls Day Out, so grab your girlfriends! Saturday March 15, 2014 at the Carroll Convention Center on the riverfront in downtown Paducah.
There'll be dozens of exhibitors, thousands of dollars in door prizes, Cooking Demonstrations, jewelry sales, free manicures, free yoga classes, do-it-yourself demonstrations, a room full of gently used handbags all under $20 (Handbag Heaven!), wine tastings and so much more! Tickets are only $3 in advance at all Regions Bank locations or $5 at the door.  CLICK HERE for details!
---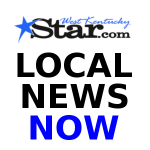 94.7 The Mix gives you Information Updates every half hour during The Morning Mix but if you want to get info right now, go to our official news website WEST KENTUCKY STAR Get the latest news, Weather and Community Events while you're at home or in the office.
Community events can be found HERE.
---
Mayfield Community Woman's Club 2nd Ever 5k9 Dog Walk
Mark your calendars for Saturday, April 26, 2014 when the Mayfield Community Woman's Club will host the 2nd Ever 5k9 Dog Walk at Kess Creek Park at 10:00 am.  This event is the MCWC's annual fundraiser for the Graves County Animal Shelter. CLICK HERE for more info!
---
St. Joseph Catholic Church Annual Lenten Fish Fry
The St. Joseph Catholic Church in Mayfield is holding their annual Lenten Fish Fry  each Friday until April 11. Enjoy a delicious fish dinner, served with hushpuppies, french fries, slaw, white beans and all the trimmings, including dessert. Serving hours are 5:00 pm to 7:30 pm every Friday night. All proceeds go to Saint Vincent De Paul Charities.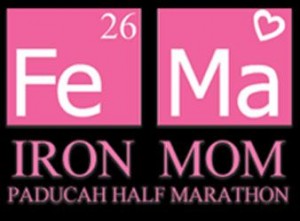 Don't miss the 4th Annual Lourdes Iron Mom Half-Marathon. Registration is now underway for the half marathon on Saturday, May 10.  The Lourdes Iron Mom is a co-ed event offering a half-marathon and half-marathon relay options for two and four person teams.
You can register now by visiting www.active.com.  If you're interested in participating or volunteering, call Amy Peal at 270-744-3701 or visit the official race website at www.paducahironmom.com.
---
"IN THIS TOGETHER TOUR"
Brookport Tornado Benefit Concert
Walk by Faith Ministries and local area churches will be holding a benefit concert on Thursday, March 27 at Brookport Elementary School to benefit those affected by the November Brookport tornado. Come rock out with contemporary Christian bands Rapture Ruckus, Abandon, Ryan Stevenson, with special guests East to West. MORE INFO
---
KNIGHTS OF COLUMBUS FISH FRY
The Paducah Knights of Columbus will be holding a fish fry every Friday and Saturday night from 4:00-8:00 pm at 3028 Jefferson Street through Apr. 11.  Meals include delicious fried or baked catfish, shrimp, hush puppies, cole slaw, white beans and baked potato or french fries. Free soft drinks are included. Cheese pizza or veggie plates are also available. Call ahead carryout ordering available during serving hours at 270-443-3480.
---
TOTALLY 80s LUNCH
Get your daily dose of the 80s every weekday afternoon from 12-1
Phone In Your Requests 877-947-7736
What's Happening?
A new format.
A new logo.
The music you know and love.
The new 94.7 The Mix.
We play the good stuff:
Prince
Adele
John Mellencamp
Pink
Journey
Michael Jackson
Maroon 5
Bon Jovi
Kelly Clarkson
Train